Urbano Communities
Urbano Host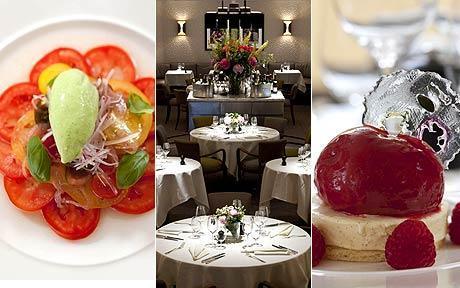 Urbano Host is a networking community for Urbano's members from across those in the leisure, hospitality, tourism, catering and licensed trades.
Urbano Host events bring togther directors, senior managers, entrepreneurs, and associated professionals, whether in hotels, restauarants, catering, bars, event management, corporate and conference venues, supply or purchase, farming, food and finance to share ideas, develop connections and hear from guest speakers sharing their insight and knowledge on themes relevant to the industry.

Our first event was held on July 27th 2011 where 40 senior managers, directors, owners and technical suppliers to the industry come together to hear Martine Ainsworth-Wells on the latest opportunities and risks the 2012 Games would bring http://www.urbanonetwork.co.uk/events/73
We have since hosted many events including:
The use of Twitter and LinkedIn to promote restaurants and hotels presented by two experienced industry marketing and sales directors. Event archive here: http://www.urbanonetwork.co.uk/events/45
Ways that restaurants, bars and hotels could reduce their waste and gain amazing savings on costs with NISP London. Archive here: http://www.urbanonetwork.co.uk/events/69
We also featured Lucinda Bruce-Gardyne, Founder and Director of Genius Foods, where she looked at how she has grown her gluten-free business into a multi-million international success story - and how the GF sector is the UK's fastest-growing food sector. http://www.urbanonetwork.co.uk/events/106
Our events look at a wide range of issues facing the sector, including PR, marketing, food allergies and catering for those with special diets, specialist supplier showcases, provenance, licensing and law, and service.
Speaker Testimonial
"Urbano Host events are really well organised...one of the best and most worthwhile networking events and networks I've attended to since I started reporting on the hospitality industry three years ago". Emma Eversham, Editor at Big Hospitality
Host Testimonial
"I first heard about Urbano last year and booked onto a networking lunch. I thoroughly enjoyed the event, immediately felt comfortable when I arrived into a friendly and welcoming atmosphere and was introduced to a fabulous new restaurant that I have been back to many times since.
There were 30 other people there looking to build good business relationships and over the course of the event and lunch I was able to speak to all the other guests.
We then hosted our own Urbano networking evening here at 116 Pall Mall/Institute of Directors. Urbano brought 80 new contacts into the building for us that evening, increasing awareness of the venue and build good links between us and other business and individuals.
I have met some great people through our Urbano event and membership - so I can attend other evening events and Urbano Host events free! - and have already formed new business opportunities from the Urbano events that I have attended. I will always make space in my diary to attend more in the future."
Hazel Preece, 116 Pall Mall (Profile)
Join community
Next Events
Wednesday September 20th, 6:00pm

Urbano September networking evening event at the newly refurbished Showroom Shoreditch & SINK Bar. FREE FOR URBANO MEMBERS.

Read more

>