Company Profile
Furniture Makers' Hall

Bringing together those in hospitality, tourism, leisure, bars and restaurants, food and drink
About Furniture Makers' Hall
Furniture Makers' Hall is an exclusive meetings and dining venue for up to 120 people.
Expect a refreshingly different meeting and dining experience at a venue within easy walking distance from Moorgate Station, Bank Station and Liverpool Street Station.
Furniture Makers' Hall has many of the original Victorian features from when it was built in 1882 as well as bespoke wood furniture and fittings, including an ornate oak staircase running through the centre of the building.
There is a choice of 3 distinct rooms for hire supported with an outstanding catering and events service and is ideal for private meetings and dining events.
View details on Venue Room capacities and layout
** CHRISTMAS SPEAKEASY AT FURNITURE MAKERS' HALL 2016 **
Utter the password at the discreet side door and enter a world where gangsters and their molls mix freely with flapper girls and high society. It is prohibition and anything goes!
Wonder at your sumptuous surroundings as you are greeted in the magnificent Entrance Hall, with its classic winding staircase. Settle down for a welcome reception before a monacled butler calls you to the Ballroom for dinner.
Afterwards, join the good-time girls on the dance-floor as they do the Charleston or swig a Gin Fizz at the bar. Ladies, grab your pearls and feather boas. Guys don your Fedoras for a Christmas night to remember.
We've put together a special package for just £90.00 a head (minimum 30 guests)
Exclusive Use of Furniture Makers' Hall from 18.00 until 23.30
(Service of alcohol and playing of Music until 23.00)
Cloakroom
Greeted by Bugsy at the discreet side entrance
Christmas tree at entrance to function room
Sparkling wine / Cocktail reception for 1 hour
3 course dinner including coffee & chocolates
Unlimited beer, house wine & soft drinks during and after dinner
DJ entertainment
Theming throughout
Table decorations (including candelabra ,novelties & crackers on tables)
Full event guidance throughout
£10 million public and products liability insurance
VIP entry to a local bar afterwards to continue your party.
Minimum numbers 30, maximum 100
*All prices exclude VAT
This offer is valid until 27th January 2017. Promotional offers are subject to availability.
For all event enquiries, please contact Camilla through their Urbano profile.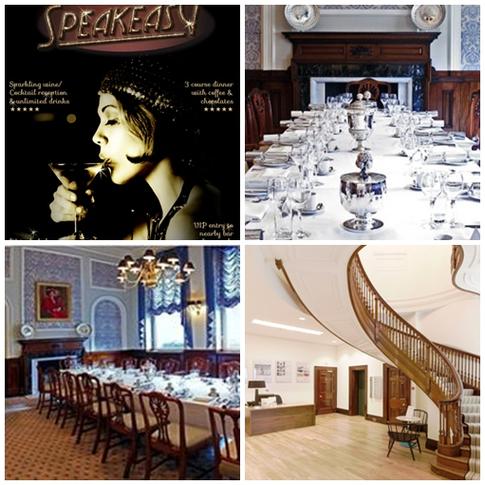 Representatives
Sales and Events ...

Event Sales Manager