Company Profile
Zipcar UK

A networking community for those in branding, marketing, communications, digital, TV, film, and related media and creative sectors.
About Zipcar UK
Zipcar is the smarter way to get around the city.
Drive cars & vans by the minute, hour or day. Fuel & insurance included.
Available 24/7, from convenient locations near where you live & work.
Join for free and save hundreds over car ownership.
Roundtrip rates from just £3/hour & £33/day.
Go one-way across North and South London with Zipcar Flex from just 29p per minute.
Learn more about one-way, drive and drop trips with Flex.
Zipcar Flex – Reserve on the app up to 15 minutes ahead of your trip. Unlock with the app and start paying by the minute. How long you use it for is up to you.
Roundtrip – Reserve for a few hours, a day or even 6 months in advance either via the app or through this site.
Car club vehicles are typically between 10% and 33% more efficient than private vehicles when it comes to carbon dioxide emissions per kilometre travelled. Vehicles are constantly monitored and upgraded to ensure that the most efficient vehicles are on the road.
Zipcar for business - Hire by the minute, hour or day
Over 1,600 cars & vans across London parked near your home or office
On-demand access 24/7
Lower weekday day rates than standard plans, drive from £4.75 (ex vat) per hour
Zipcar for developers, housing associations and travel planners

Working with zipcar is the first choice for any organisation looking to include a car club in a residential development either as a fantastic resident perk or as part of the s106 car club requirement.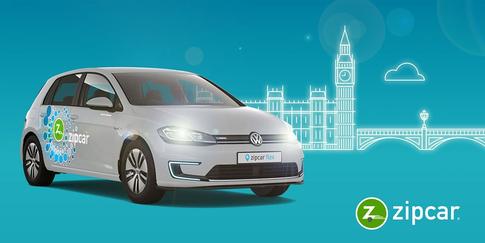 Representatives
Partnerships and ...