Company Profile
Vision TDM

London networking event - networking evening at Herman Miller Showroom

Thursday Dec 18th 2014

Read more

>

Urbano Network Business Masterclasses - Bid Preparation Masterclass

Tuesday Apr 16th 2013

Read more

>

London networking lunch - Gilt - City of London

Thursday Jan 31st 2013

Read more

>
Bringing together those in hospitality, tourism, leisure, bars and restaurants, food and drink

Networking community for those in architecture, construction, design, engineering, property, proptech, etc
About Vision TDM
Vision TDM Limited uses insider secrets to win bids and to date has helped clients win over £6 billion worth of new contracts.
The opportunity to win new business is with us every time we enter our marketplace so it's no longer enough just to submit a good bid or proposition to your potential client...it has to be truly outstanding to position you ahead of your rivals so you win that contract.
Most business people know a lot about what they do in their business but winning new business is probably not at the top of their skill set and may not even be there at all. Just think about this…if most businesses gained two new customers a week they would fly.
Vision combines effective sales techniques & targeted bid management strategies with excellent communication skills from initial PQQ throughout the entire bid process from research to tender writing, bid submission & presentation skills.
We manage & write complex, multi-million pound bids at one end of the scale & more simple bids at the other with every other kind in between.
We also offer workshops in bid and tender management, writing and strategies for all levels of experience, from bid writing personell and teams to companies looking to start bidding and pitching for tenders and contracts.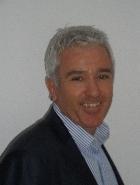 Representatives
Managing Director