Company Profile
Peter Studdert Planning
» Speakers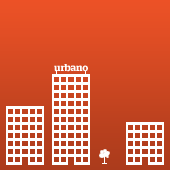 Urbano Build February networking breakfast - Peter Studdert

Thursday Feb 14th 2013

Read more

>
About Peter Studdert Planning
Peter Studdert is an independent adviser on town planning and urban design based in Cambridge.
Qualified as an architect as well as a town planner, he has over 35 years experience of town planning in local government, the last 20 years of which were at Director level in the Cambridge area. He is an adviser to English Heritage and Design Council CABE and serves on the Policy Council of the Town and Country Planning Association.
Peter has particular experience in the planning and delivery of new communities, as well as in meeting the challenges of accommodating growth and change in historic towns and cities. He has a strong commitment to partnership working across the public, private and voluntary sectors and in working closely with local communities. He is a skilled facilitator, and he aims to provide timely and focused advice which will enable his clients to meet their objectives in a cost-effective manner.
Representatives