Company Profile
On Tap Plumbers Ltd
Networking community for those architecture, BIM, construction, design, engineering, property, & related sectors

Urbano Women in Architecture, Construction, Technology, Engineering & STEM
About On Tap Plumbers Ltd
On Tap Plumbers are a multi-award winning plumbing and heating firm specialising in mechanical installation for the London and surrounding areas commercial construction market.
We are professional plumbers with an interesting twist. We do everything you'd expect plumbers to do – very well of course – plus we're trustworthy, highly skilled and efficient.
As we have been providing general plumbing and heating services to both the domestic and commercial markets we have a vast amount of experience with systems in a wide range of building types such as schools, nurseries, prestigious homes, high-end residential apartments, offices, retail outlets, leisure facilities and industrial warehouses.
Our client base has ranged from private home owners, private businesses, property developers, mechanical engineering firms to major construction contractors.
Sectors we cover:
Commercial & Industrial
Office Fit-outs
Residential
Leisure
Education
Retail
Healthcare
Hospitality
Our fresh customer-focussed approach to all things plumbing means we are fully qualified, competitively priced, our staff are helpful and reliable, and we deliver on deadlines and quality workmanship.
Watch our video to find out more.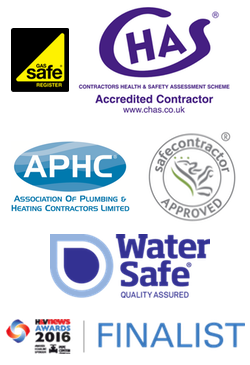 Representatives
Director