Company Profile
Army & Navy Club
Bringing together those in hospitality, tourism, leisure, bars and restaurants, food and drink

Urbano is a connected business community, dedicated to helping our members build sustainable futures.
About Army & Navy Club
The Army & Navy Club is one of London's hidden gems. The club, originally founded for former and serving officers of the British and Commonwealth Armed Services, and their immediate relatives, is also open to all professional non-service men and women.
The Club has been situated in St James's since 1837 and on the present site since 1851. It combines the ambience of tradition and smart modern facilities without pretentiousness and offers members, guests and event organisers the ultimate homely feel, with a friendly yet highly professional staff who ensure that every event runs with discreet efficiency.
The Club is also friendlier than you might think! We keep to our ethos as an Officers' Club, however we have been welcoming non-military members for many years, as well as corporate groups which might benefit your business interests.
Situated in St James's Square, just 5 minutes from the West End and a short taxi ride from the City, the Army & Navy Club, combines the affordability, ambience and style of an Officers' mess, with the comfort and facilities of a 'London home'.
The Army & Navy Club is also business friendly, and offers the well appointed Ian Jacob business centre for staying in touch with your network of business and service associates.
All members under 35 years of age are enrolled, free of charge, into the Young Members' monthly sell-out social programme at 18 London Clubs.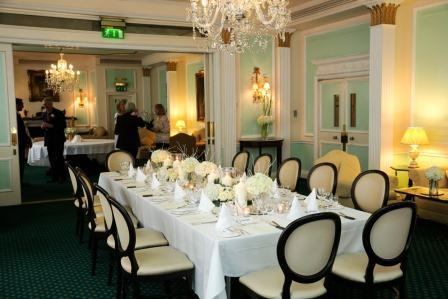 Representatives
Marketing Manager

Events Manager