Company Profile
MastodonC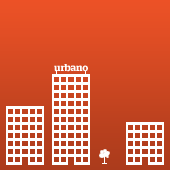 London networking event - Business breakfast networking event

Thursday Jul 4th 2013

Read more

>
About MastodonC
Your business could be even more successful, if only you could unlock the power of all the data that you already have. But it's hard to even know where to start — the data is big, it's messy, and the analytical and technology options can be bewildering.
Mastodon C are agile big data specialists. We offer the open source technology platform and the skills to help you realise that potential, and we do it all on zero carbon infrastructure.
Big data is a huge opportunity, and the open source technologies involved are amazingly powerful. But architecting, assembling, and knowing how to use those tools well can be difficult. That's where Kixi comes in.
Kixi is our self-managing, auto-scaling big data cloud platform, which brings together a set of open-source technologies such as Hadoop to build the customised big data factories and pipelines that wrangle our clients' raw data into valuable insights.
Lives on commodity cloud infrastructure for simple scaling and repair
Feeds into existing data flows and visualisation systems (output to CSV, MySQL, ODBC, etc)
Personal support and customisation for your business and your unique data flows
Managed service includes monitoring, on-call support, data quality checks and alerts, and infrastructure cost management
Zero carbon
Fully open-source
Representatives