Company Profile
Raindance Film Festival
» Speakers

London networking event - Urbano Media networking event featuring Elliot Grove

Wednesday Mar 4th 2015

Read more

>

London networking event - Urbano Media Business Networking Event

Thursday Sep 12th 2013

Read more

>
A networking community for those in branding, marketing, communications, digital, TV, film, and related media and creative sectors.
About Raindance Film Festival
Raindance is an independent film festival and film school that operates throughout major cities including: London, New York, Vancouver, Toronto, Montreal, Budapest, Berlin and Brussels. The festival itself was established in 1992 by Elliot Grove to be the voice of British Filmmaking. Listed by Variety as one of the world's top 50 'unmissable film festivals', Raindance aims to nurture, support and promote independent films and filmmakers from the UK and around the world. Raindance showcases features and shorts by filmmakers from around the world to an audience of film executives and buyers, journalists, film fans and filmmakers. Along with screenings, there are seminars, workshops and parties to allow everyone the chance to share the passion for independent cinema.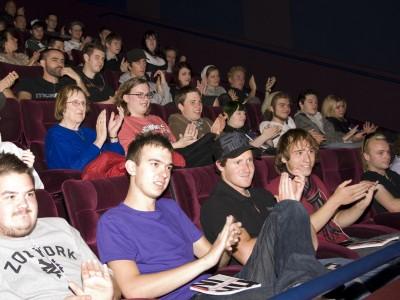 Representatives