Company Profile
Aralia (Landscape Architecture & Design Practice)
» Design

About Aralia (Landscape Architecture & Design Practice)
Aralia is an award winning, innovative and visionary design practice which works to the very highest professional standards, continually pushing the boundaries and exploring new concepts for landscape design. We have a strong track record of managing both residential and commercial projects.
We fully understand the sensitivity required in blending different architectural styles and using a mix of contemporary, classic and traditional elements, to create a successfully unified design. We love, as a practice, to explore alternative concepts, sometimes to juxtapose, but always to surprise and delight the user of the external space. We are a commercial design practice who understand the stringent demands of high profile projects and we strive to deliver world class design
Aralia provides a complete landscape design and build service which includes: Survey, comprehensive outline design, presentation plans and construction details,unique detailed planting plans and schedules, 3d visualisations, innovative lighting plans, full costing and tendering process, and we monitor the build works on site to ensure a high quality finish and to resolve any unforeseen issues.We offer flexibility for the whole package,supplying all elements orjust onestage of the design process, such as a planting plan, for clients to pursue.
Aralia are happy to undertake projects across the UK and Overseas and are currently working on a prestigious & exciting large scale development in Islamabad (Pakistan)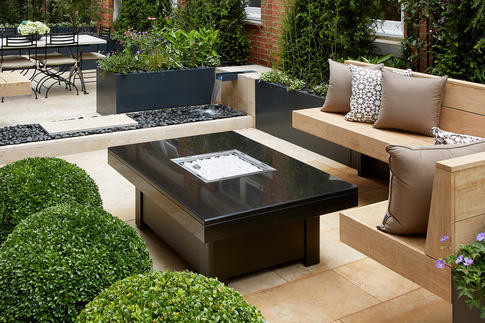 Representatives
Managing Director