Company Profile
Present Communications ltd

Bringing together those in hospitality, tourism, leisure, bars and restaurants, food and drink

A networking community for those in branding, marketing, communications, digital, TV, film, and related media and creative sectors.
About Present Communications ltd
Video Conferencing, webcasting, audio visual, providing fantastic technical expertise, creative problem solving and exceptional customer service for your events, meetings and conferences.

There is only one opportunity to get your event right so make sure you work with a technical partner you can trust, who will get it right first time, every time. We tend to work with hotel chains from Millenium and IHG and hotels such as the Dorchester and Montcalm, conference centres from etc.venues to DeVere and agencies like Chandeler Chicco as well as other production companies like Universal Live, Torpedo Factory and Streaming Tank where we are a technical resource and so we are used to representing other organisations and we treat your brand and reputation with the same care as we treat our own. We enjoy developing relationships with our partners over many years.
Present Communications is a leading provider of video conferencing and webcasting services. Predominantly a technical supplier for live events, we stock a large amount of hire equipment including a range of the most flexible and highly spec'ed video codecs in Europe and provide them alongside hugely experienced staff.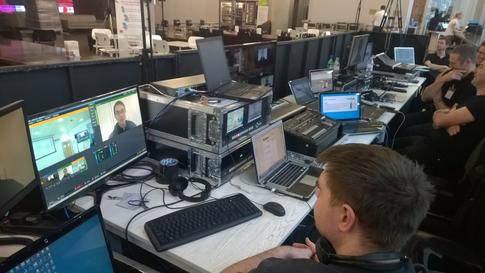 Representatives