Company Profile
The Facility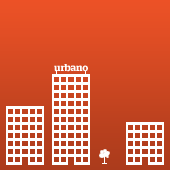 London networking event - Urbano Build networking breakfast with Oliver Schneider

Thursday Jul 24th 2014

Read more

>
About The Facility
The Facility is a multi-award winning leading architecture, innovation and sustainability consultancy. We provide strategic advice, creative architecture, innovative engineering and imaginative solutions to the public and private sectors. We strive to constantly design things better, make things better and leave things better for the communities we serve, the environment and our client's needs.
We offer the full range of RIBA Architectural services; we have also integrated vertically and added complimentary professional and engineering services. These include: SURVEYING, BUILDING ENGINEERING, BREEAM & CSH, FUNDING, ENERGY AUDITING, SUSTAINABILITY CONSULTANCY, BUSINESS CASE DEVELOPMENT AND FEASIBILITY STUDIES.
We are able to take a project from the very kernel of an idea, help devise the strategy to make it work, design it, help deliver it and even stay with the project for a period afterwards to make sure the idea was good a good one. Sometimes, we even come up with the idea ourselves and take it to our clients.
To help define our full service offering in order to create and exploit opportunities, we have broken our service structure into three areas: STRATEGY, DESIGN and DELIVERY.
Representatives