Company Profile
Eight Members Club Bank

Bringing together those in hospitality, tourism, leisure, bars and restaurants, food and drink

Networking community for those in architecture, construction, design, engineering, property, proptech, etc

Urbano is a connected business community, dedicated to helping our members build sustainable futures.
About Eight Members Club Bank
Eight is a private members club with two locations in the heart of the City of London, the first of which to open in 2006 was Eight Members Club, Bank, offering a wide scope of facilities, such as meeting rooms, pool tables, and a cinema. Situated opposite the Royal Exchange just off Cornhill in the historic Change Alley, the club offers members and their guests a wonderful venue to relax, meet friends, work and socialise.
In the evening a popular watering hole for Londoners in-the-know, Bank steps back in time with its evening only membership 'Blind Bee' offering a series of live music events to be enjoyed in old-fashioned glamour and with night-time mischief. A welcome addition to week-nights in Bank, Blind Bee is abuzz with cocktails, food for the soul and skilled musicians from the London music scene with Cabaret, Balearic and Jazz performances.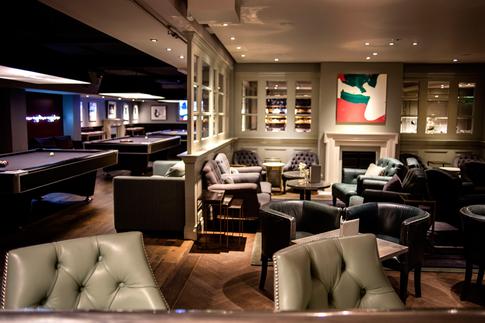 Representatives
Head of Membershi...

General Manager