Company Profile
Strip Studios Ltd
» AV /audio-visual specialists

A networking community for those in branding, marketing, communications, digital, TV, film, and related media and creative sectors.

Urbano is a connected business community, dedicated to helping our members build sustainable futures.
About Strip Studios Ltd
Strip Studios started life as a recording studio way back in the '90s, producing bespoke music tracks for clients including Guinness, Aston Martin, Nokia and Jaguar. We also ran our own record label and small radio station.
We wrote a few tracks for TV.We had a few close scrapes/misses on record deals, and whilst we were writing music we kept getting asked if we did video. This was in 2001. So in 2001 we bought our first camera, final cut pro, and we started filming and editing.
Since then we have filmed personalities such as Antonio Carluccio, Ken Hom, Shirley Conran, and have worked with a wide range of clients both big and small, no project too big or too small we say.
We are approachable, professional, reliable and above all film to a very high standard. We are experienced (14 years in filming and production), and can take projects from pre production (storyboarding, scripting,planning, location finding), to production (filming in studio and on location) to post production.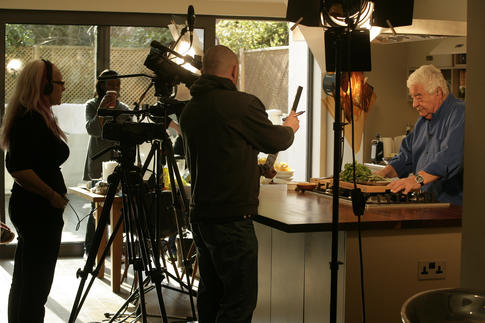 Representatives
Director