Company Profile
Nucleus Group
» Design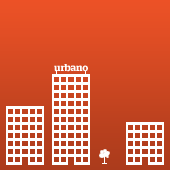 A networking community for those in branding, marketing, communications, digital, TV, film, and related media and creative sectors.

For those who work across the tech sectors, from digital and apps to hardware and software solutions

Networking community for those in architecture, construction, design, engineering, property, proptech, etc
About Nucleus Group
The Nucleus Group is the world's first Brand + Digital + Intellectual Property Consultancy. In the unique position of being able to advise at all stages of the brand cycle, from initial brainstorming and brand creation through brand protection to product launch, international development and beyond. We combine design, digital and IP to help our clients achieve their brand objectives in a mobile digital world. We achieve this in three ways:
Brand Promise
We define and articulate brand purpose, create engaging brand propositions, name new brands, and design intuitive brand architectures.
Brand Experience
We design brand identities, create compelling brand experiences for a mobile digital world, and operate ecommerce and mcommerce websites.
Brand Asset Management
We register and protect intellectual property assets, registering trade marks, domains, designs and copyright in every country in the world, ensuring clients obtain maximum protection for their brands in the most cost-effective way.
Representatives
Head of Business ...