Company Profile
Skills for Work Service - London Borough of Enfield

London networking event - Urbano networking evening at the London Capital Club

Wednesday Aug 17th 2016

Read more

>

London networking event - Urbano Build networking breakfast with Jackie Sadek, of UK Regeneration

Thursday Oct 15th 2015

Read more

>
Networking community for those in architecture, construction, design, engineering, property, proptech, etc

Connecting those in the world of work - from leadership, HR and workplace design to culture, equality, diversity, inclusivity, & wellbeing.
About Skills for Work Service - London Borough of Enfield
The Skills for Work Service provides schools and the community with apprenticeships, traineeships, study programmes, work experience, careers advice, adult and community learning including programmes for learners with disabilities and learning difficulties (LDD), ESOL and pre-16 vocational programmes.
The service builds links between businesses and education to deliver enterprise and bespoke programmes for primary schools through to adult learning. All programmes have employability skills and information advice and guidance embedded.
The service includes:
• single point of contact for all queries relating to finding work experience, apprenticeships, traineeships, work related learning, businesses into schools and community learning;
• excellent track record in working collaboratively with schools, colleges, universities, businesses and voluntary organisations to meet the needs to local communities and employers;
• value for money;
• established database of over 3,000 local and national employers and voluntary organisations to meet local needs for work experience and employer engagement programmes, including specialist placements for LDD learners;
• highly qualified staff in all aspects of teaching, health & safety, learning and progression to work; and
• over 5,000 learners, apprentices and work experience places provided per year.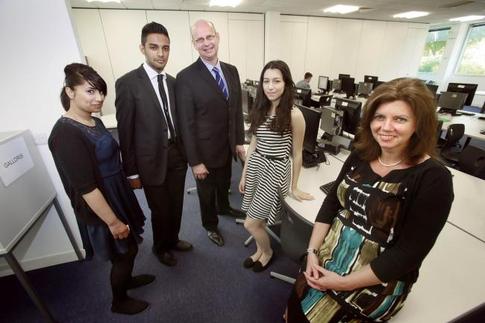 Representatives
Head of Service