Company Profile
London Prestige Estates
» Property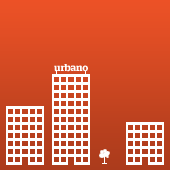 Networking community for those in architecture, construction, design, engineering, property, proptech, etc
About London Prestige Estates
London Prestige Estates is an independent Property Finder, specialise in sourcing Premium properties in London for high net worth Asian Buyers.
We have a combined experience of over 50 years in UK property business, especially London.
Our services are to Source, to Acquire and to Manage London properties for you based on your investment objectives. Through our connection, we are able to access the whole property market to find the best property investments for you, whether you are looking for Penthouses, Luxury Homes, Stunning Apartment, Land or London Prime Location Commercial Investment.

Our bespoke one-stop service is tailored towards your goals and requirements. There has never been a better time to invest in London Properties.

Contact us through our Urbano profile if you like to invest in Premium London Properties or you have properties for sale in London and would like us to connect you to our high net worth Asian Buyers.
Representatives