Company Profile
Wellcome Collection Conference Centre

Bringing together those in hospitality, tourism, leisure, bars and restaurants, food and drink
About Wellcome Collection Conference Centre
The Conference Centre is an impressive events space offered as part of Wellcome Collection, the unique public venue on Euston Road, London.
A dedicated and experienced venue team is on hand to support you in delivering your events, whether you are organising a one-day conference or group training session, planning your latest product launch or hosting a cocktail reception.
With a range of meeting rooms, breakout spaces and a tiered auditorium, the Conference Centre provides everything you would expect in terms of service, technology and inspired food and drink. In addition, the stunning 'Medicine Now' gallery is available to hire for exclusive private receptions.
Favourable rates are available for those events that are aimed at furthering biomedical research, the medical humanities and related public engagement activities, where the results are made public.
If you are looking for something different for your Christmas event this year, contact Daniel through his Urbano Profile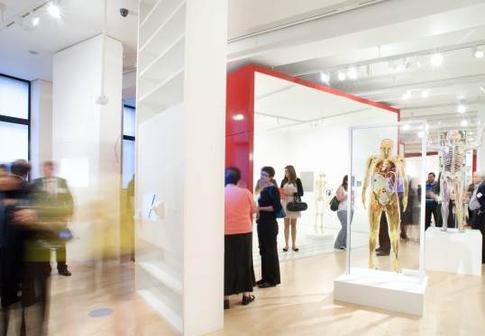 Representatives
Sales & Marke...