Company Profile
Kährs (UK) Ltd - (Kahrs & Upofloor UK)

Networking community for those in architecture, construction, design, engineering, property, proptec & related sectors

Shaping the future of work & the workplace - from leadership, recruitment and HRTech to employment, diversity and wellbeing
About Kährs (UK) Ltd - (Kahrs & Upofloor UK)
Europe's leading wood flooring manufacturer, Kährs offers an extensive range of pre-finished wood floors, as well as complementary accessories, installation tools and maintenance products.
Throughout the range, floors are offered for commercial, residential and sports/activity applications.
All products feature an eco-friendly, multi-layered (engineered) construction, for enhanced stability, and Kährs Woodloc® joint which self-aligns boards and eliminates gapping.
UK-based resources included a dedicated Architectural and Design team, as well as training and education facilities at Kährs UK Ltd in Havant, Hampshire.
The Kährs Group also incorporates Karelia-Upofloor Oy (manufacturers of The Upofloor PVC FREE collection, a high quality PVC and plasticizer-FREE resilient floor covering that does not contain any phthalates, halogens, chlorine, and heavy metals.)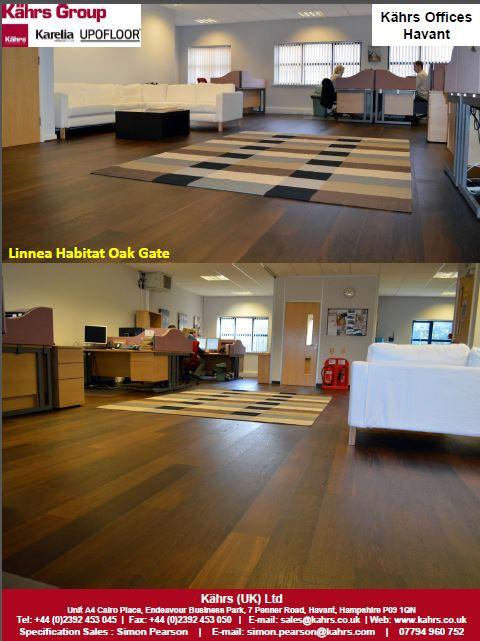 Representatives