Company Profile
Steelcase
» Design

A networking community for those in branding, marketing, communications, digital, TV, film, and related media and creative sectors.

Networking community for those in architecture, construction, design, engineering, property, proptech, etc
About Steelcase
Founded in 1912 as the Metal Office Furniture Company in Grand Rapids, Michigan, Steelcase is over 100 years old.
Our innovation legacy began in 1914 when we received our first patent for the manufacturing process developed to make a strong, durable, low-cost fireproof wastebasket – a major innovation at that time. And we've led the way with product and service innovations ever since.
Our portfolio of solutions addresses the three core elements:
1. Interior Architecture;
2. Furniture; and
3. Technology.
The result is a comprehensive portfolio of products, furnishings and services for the workplace and healthcare and education spaces.
All brands design for social, economic and environmental sustainability.
Steelcase is a global, industry-leading and publicly traded company with fiscal 2015 revenue of $3.1 billion. We are globally accessible through a network of channels, including over 800 dealer locations.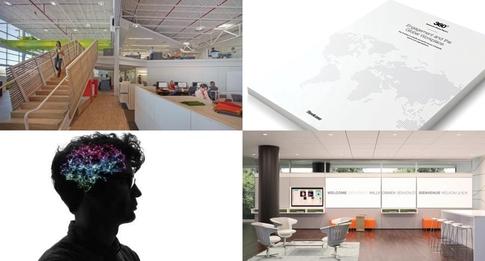 Representatives