Company Profile
Arena Property Services Ltd
» Property

London networking evening event in Shoreditch

Wednesday Jun 21st 2017

Read more

>

Urbano Build Networking Lunch in Clerkenwell

Wednesday May 24th 2017

Read more

>

Clerkenwell Design Week Urbano Build Evening event in association with Steelcase

Wednesday May 25th 2016

Read more

>
For those who work across the tech sectors, from digital and apps to hardware and software solutions

Business, corporate and personal finance - connecting those who seek it to investors and advisors

Networking community for those in architecture, construction, design, engineering, property, proptech, etc
About Arena Property Services Ltd
Arena Property Services Limited was founded in 1994 and we continue as a company of Chartered Building and Land Surveyors.
We undertake Nationwide and International Surveys, our regional surveyors collect the raw 3D scan data, which is sent to our London office for processing, drafting and Quality Control procedures.
We provide a wide variety of Geomatic Surveys, UAV Aerial Surveys, 3D laser scanning, Revit Models for BIM, GPS services and specialise in all aspects of surveying, with the majority of our work being 3D laser scanning, BIM Models, Measured Building and Topographical Surveys.
We produce a product the accuracy of which conforms to RICS guidelines.
Arena's quality assurance procedures are personally overseen by the Director, and are continually reviewed on a regular basis.
For Urbano Members & Associates, we have a new client offer: 15% off your first three surveys. Please contact us through our Urbano profile: Arena Property Services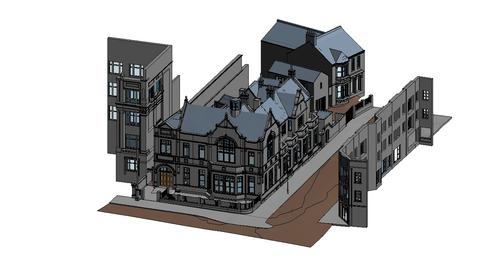 Representatives
Director

Survey Manager