Company Profile
Edge Design
» Design

About Edge Design
Edge Design is a furniture manufacturer with over 40 years' experience, has a dedicated in-house design team and a showroom in the heart of Clerkenwell, London.
Edge Design is part of Pledge Office Chairs established in 1970, has an impressive £13 million turnover, and employs over 165 personnel based from their Head Office in Leighton Buzzard and London showroom.
Our site in Leighton Buzzard is on a self contained 9 acre site creating the ideal manufacturing facility. From the current site seating is designed, produced and distributed by our own maintained fleet of liveried delivery vehicles.
Designers & London Showroom
The Edge Design collection has an established and dedicated in-house design team who are constantly developing new product ideas in response to market trends and requirements.
Edge Design also works in partnership with a number of designers to enhance our product offering, and to allow "fresh" input in development.
Our London Showroom located in the heart of Clerkenwell provides a fantastic environment that can be used for meetings, product demonstrations or simply a place to take a break from the busy working day and unwind in comfort.
Environmental Standards
As a "true manufacturer" we are well placed to reduce the impact of our activities on the environment and as part of our on-going environmental programme we are actively reducing the carbon footprint produced by our company. As a company we:
Manage and recycle the waste produced by our activities working towards zero to land fill target
Source wooden products from managed supplies (FSC)
Ensure that we procure from companies that adopt procedures to reduce carbon emissions
Eliminate the use of harmful substances and chemicals
Control deliveries to minimise emissions from vehicles and wasting fuel
Ensure that our manufacturing base uses fuel efficiently
We also demonstrate compliance and obtain independent audits to the following:
ISO14001 – Environmental management systems
FISP – Furniture industry sustainability program
FSC – Chain of Custody
Click here to view our Brochure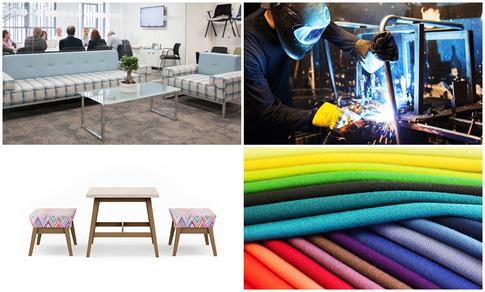 Representatives
National A&D ...