Company Profile
Targus

London networking event - LinkedIn Masterclass with Urbano

Friday Jun 10th 2016

Read more

>

Urbano Build & People Speaker and Networking Event with Spacelab and University of London

Thursday Jun 9th 2016

Read more

>

Clerkenwell Design Week Urbano Build Evening event in association with Steelcase

Wednesday May 25th 2016

Read more

>
Networking community for those architecture, BIM, construction, design, engineering, property, & related sectors

Shaping the future of work & the workplace - from leadership, recruitment and HRTech to employment, diversity and wellbeing
About Targus
Targus have been protecting and connecting your technology for more than 30 years. Today we are serving the growing business need for a mobile connected workforce and provide solutions to carry, protect and connect laptop, tablet and phones.
Compatible with all major OEM brands and devices Targus offer business solutions to carry, protect and connect technology. Wherever your employees are working our extensive range of mobile and desktop peripherals will keep business productive.
Facilities: Rapid growth, merging offices or simply restructuring can mean reconfiguring or changing office space. Targus Workspace Solutions help with desk infrastructure to support modern, flexible working practices and maintain productive environments.
IT: Demand for support, evolving technology and an increasingly mobile workforce present an on-going challenge for IT resources. Targus understand and our collaborative and consultative approach will deliver the unbiased advice and support to find the best solution for your business.
HR: Always connected, mobile workers can be a rare sight in the office. Wherever your employees choose to work you will want to ensure they have the right environment and tools to be able to connect easily and be productive. Targus solutions support flexible working policies providing the right equipment to carry, protect and connect technology.
Targus is proud of the way we do business
Targus work with 90% of the Fortune 1000 companies who continue to select Targus because of the quality, care and attention we provide. We are proud to work with leading brands such as Unilever, Oracle, Deloitte, Ernst & Young and Sainsbury's.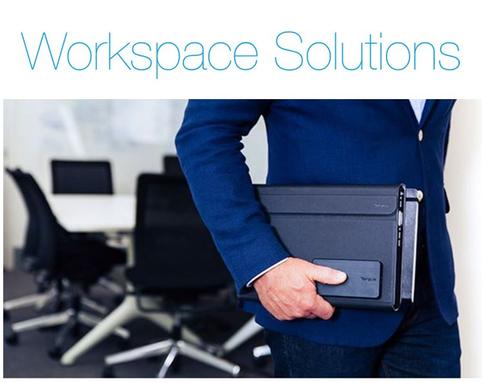 Representatives
MANAGING DIRECTOR

Marketing Director