Company Profile
Interior Design Solutions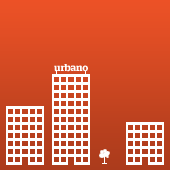 Clerkenwell Design Week Urbano Build Evening event in association with Steelcase

Wednesday May 25th 2016

Read more

>
Connecting those in the world of work - from leadership, HR and workplace design to culture, equality, diversity, inclusivity, & wellbeing.
About Interior Design Solutions
Interior Design Solutions is known for beautiful, comfortable and healthy interiors that stand the test of time and that perfectly reflect each client – the mission and core values of each not-for-profit client, the brand of each professional or commercial client and the lifestyle and personality of each residential client. Services include, but are not limited to:
Interior Design & Decoration
Lighting Design
Space Planning & Architectural Detailing
Seamless & Painless Renovation
Sustainable Design Consulting
Kitchen & Bath Design
Custom Cabinet & Furniture Design
Office Design & Decoration
Design & Decoration of Lobbies for Colleges, Clubs, & Inns
Product Launches & Branded Interiors
Depending upon each client's preferences and the scope of each project, Interior Design Solutions can provide a complete range of design services including space planning and project management or function seamlessly as part of a multi-disciplinary project team. All drawings are done in AutoCAD, which greatly facilitates collaboration with architects, engineers, lighting designers and other design professionals, as well as communication with contractors.
Representatives