Company Profile
SSL Services Ltd
» Property

Networking community for those in architecture, construction, design, engineering, property, proptec & related sectors
About SSL Services Ltd
SSL Services is a consultancy facilities service provider offering a comprehensive range of cleaning, maintenance and restoration services.
Our focus is to support businesses with their day to day business operations. Where your business comes first and we take care of the rest. We aim to offer competitive prices and a clean conductive environment.
Our business model is to deliver:
- Quality & Consistency – we run quality visit reports and share this information with you to ensure consistency is being delivered.
- Proactive Response – all complaints, requests and issues are resolved within 24 hours.
- Management Presence– we schedule monthly, bi monthly meetings with you to review SSL's performance.
We specialise in all types of building maintenance, such as:
Building Cleaning & Maintenance
Cleaning Contract
Washroom & Consumable Services
Window & High Level Cleaning
Carpet Care
Waste Management
Mechanical & Electrical
IT Cleaning
Office Plant & Flowers
Recycle Management
Building Restore and Redecoration Services
Our Sectors
Commercial Office
Education
Building Service
Property Management Agents
Charity
Hospitality
If you would like to discuss how our services can help you, please make an enquiry through our Urbano profile: SSL Services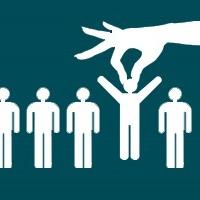 Representatives
Business Relation...

Commercial Manager