Company Profile
Styles Webbin Ltd
» Design

A networking community for those in branding, marketing, communications, digital, TV, film, and related media and creative sectors.

For those who work across the tech sectors, from digital and apps to hardware and software solutions
About Styles Webbin Ltd
Styles Webbin is a London based design studio. We design for web, mobile, apps and everything in between.

Websites
We offer a complete web design service from concept to completion, including domain name registration and advice on hosting, bespoke website design and development with content management, training on updating your website yourself and advice on marketing. Once your website is completed we are always available for ongoing support as needed.

Social Media Solutions
Social media is increasingly important for promoting business. If you are already using Facebook, Twitter, Instagram, LinkedIn or would like to start using these for your business then we can help! We can advise and produce designs that will integrate into your social media campaigns.

Mobile/Tablets & Responsive Design
With the rising use of mobile and tablet size screens, you may find it beneficial to have a mobile-responsive version of your website. Responsive websites are designed with the user's experience in mind: the most important information is displayed correctly and navigation to subsidiary content is clearly signposted.

Apps
We gain a clear understanding of your objectives, form a strategy to achieve them and execute an accelerated design process, bringing your app idea to life within a set budget and timeframe.


Here's a selection of our latest projects
www.styleswebbin.co.uk


Client Testimonials

"Styles Webbin recently completed a project for us, converting our site to responsive and updating our design. The project was completed on time and to budget, with great communication all the way through. I'd happily recommend Styles Webbin for similar projects and look forward to working with them on future website projects."
Katie Evans-Jones - McSherry Brown

"I highly recommend Styles Webbin's work. StylesWebbin was able to redesign our dated & complex crowdfunding platform and produce a beautiful, modern yet usable look & feel. The team also turned design briefings around very quickly, on budget and came up with thoughtful user-friendly concepts. Bryan offers a great depth of design and brand guidance to any project. I would work with them again in the future. Finally, Bryan and his team have a great sense of humor and are a pleasure to work with."
Kartika Tulusan - Downing LLP

"Styles Webbin worked at speed and with great creativity in producing our new SLAM global website. They understood our brief and came back efficiently, on time and with a fabulous looking website! And superb value to boot. Highly recommend the team and will definitely be working with them again!"
Molly Hooper Aldridge - CEO, SLAM PR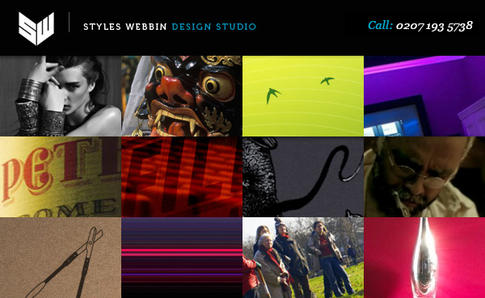 Representatives