Company Profile
Cayford Design
» Property
» Design

Networking community for those in architecture, construction, design, engineering, property, proptech, etc

Shaping the future of work & the workplace - from leadership, recruitment and HRTech to employment, diversity and wellbeing
About Cayford Design
Cayford Design is an award-winning international architectural practice based in London, with an expertise in sustainable development.
Founded by Paul Cayford, RIBA, our mission is to help create sustainable, harmonious, joyful and financially successful environments that improve productivity, creativity & wellbeing.
We are committed to minimising carbon footprint, by making ecological design, and working with the most innovative experts to achieve this.
We undertake all aspects of design and implementation. We ensure the right energy is put into a project at the beginning of the process to ensure a successful outcome.
Our wide range of experience includes: education, workplace, media, health & therapy, and residential.
Clients include: BBC, BSkyB, QVC, UK Government.
RIBA Client Adviser.
Awards: 5 RIBA National Awards for projects with an active role. BCO Corporate Workplace 2005, FX Interior Design Award 2004, Client of the Year 2002 & 2004 for BBC projects.
About our founder
Paul Cayford has a passion for creating buildings of quality and the feel-good factor.
He is an experienced architect, creating award-winning buildings in a wide range of sectors. The dual role of adviser and practicing architect allows a breadth of experience to be brought from one sector to another.
Paul is also a Certified Passivhaus Designer, RIBA Client Adviser, a member of the Home Office Design Review panel, and former CABE Enabler.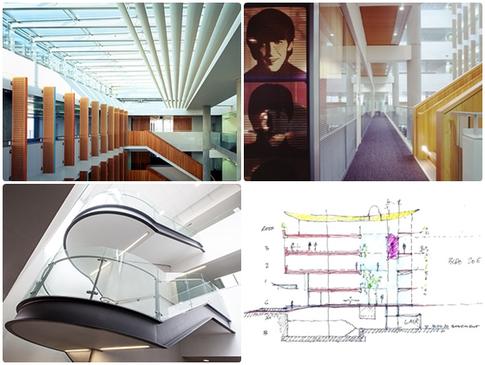 Representatives
Founder