Company Profile
Eventopedia

Bringing together those in hospitality, tourism, leisure, bars and restaurants, food and drink

For those who work across the tech sectors, from digital and apps to hardware and software solutions

A networking community for those in branding, marketing, communications, digital, TV, film, and related media and creative sectors.
About Eventopedia
Eventopedia utilises different technologies to provide the tools for event planners to connect with suppliers and save time, and we provide the sales & marketing tools for venues to increase profitability. It's all supported by data we call actionable insights, that empowers everyone to achieve more.
Venue Search at https://eventopedia.com/
Eventopedia Media - https://eventopediamedia.com/category/our-work/
Visit us online at Twitter, Facebook, LinkedIn, and Instagram
Urbano Promotion
A hotel, venue, restaurant or supplier that is a member of Urbano can claim 15% off our marketing packages. Please contact Eventopedia through our Urbano profile: Eventopedia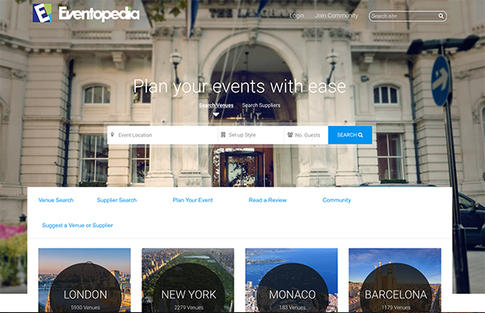 Representatives
Brand Storyteller...

Co-Founder & COO