Company Profile
Networking community for those in architecture, construction, design, engineering, property, proptech, etc
About VTSL
VTSL provides hosted telephony solutions designed around the needs of SMEs.
VTSL was founded on the belief that business telephony shouldn't have to require expensive hardware, cabling and complex technology. With no existing provider offering an adequate solution at an affordable price, VTSL developed its own VoIP service and proprietary applications.
With VTSL there is no need to buy or lease expensive on-site equipment. Businesses are able to pay via a simple monthly user fee, add users and services easily and open up other sites seamlessly. Clients benefit from high levels of resiliency and unmatched voice quality due to VTSL's private network, status as a carrier and two Tier 4 data centres.
VTSL's cloud based phone systems are highly capable with more than 35 features included for free. Advanced features such as call recordings and reporting can be turned on or off instantly. VTSL provide you with a choice in phones, from our highly intuitive Mitel desk phone range to soft clients which you may use on your mobile devices such as phones, tablets and laptops. With geographic and international numbering, CRM integration, click-to-dial an a Web Portal for making system changes, VTSL's business phone system is both elegant and highly functional - perfect for organisations looking to get ahead.
VTSL Flexible Working, anywhere, any device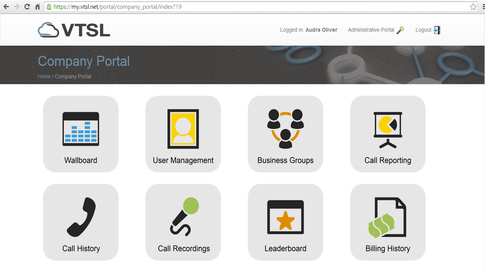 Representatives
Account Manager