Company Profile
Kitchen Co-Ordination

Networking community for those in architecture, construction, design, engineering, property, proptech, etc
About Kitchen Co-Ordination
Kitchen Co-Ordination is a design studio specialising in Rational – Italian Designed – German Built Furniture.
Since opening in 2003, Kitchen Co-Ordination has built a reputation for an efficient personal service and a professional – above average level of installation. This includes design consultancy and project management for all aspects of the installation.
We pride ourselves in our individual beautiful kitchens – and this is reflected in the editorial coverage Kitchen Co-Ordination has received.
We have worked on RIBA award winning houses, but equally we are happy to work on very small London flats.
Kitchens today are the hub of the home – it's where families gather for entertaining – relaxing and working. If you are looking for an innovative fresh and personalised design service, Kitchen Co-Ordination will provide you with a beautiful functional kitchen which will reflect your personality and enhance your lifestyle.
**********
Kitchen Co-Ordination's latest project is on the front cover of November's Kitchens Bedrooms & Bathrooms magazine, with a five-page feature, including Q&A, with Kitchen Designer Vivienne Warman.
Vivienne will also be attending the Urbano Build event this Thursday 13th October with guest speaker Daniel Hopwood and looks forward to meeting fellow members and associates.
Urbano Build with Dan Hopwood

**********

Kitchen Co-Ordination - Creating Beautiful Kitchens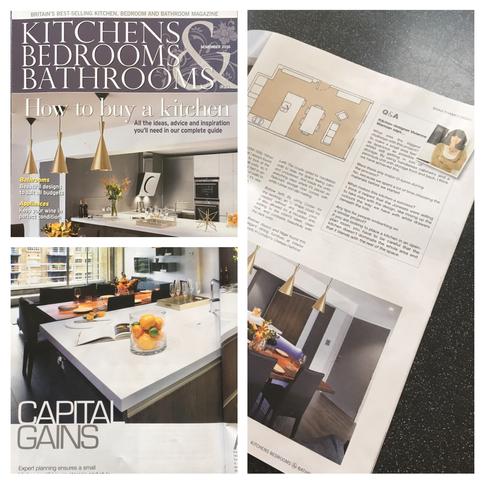 Representatives
Kitchen Designer