Company Profile
Ian Westall - Worldpay

About Ian Westall - Worldpay
Worldpay is a global leader in payments processing technology and solutions for our merchant customers.
Worldpay has been a pioneer in card payments, multi-currency processing, online payments and contactless, and is aiming to lead the way in expanding global reach, data analytics and optimisation, and the emerging field of integrated payments.
On a typical day, we process over 31 million mobile, online and in-store transactions – that's around 400 a second.
We are the leader in payments in the UK, where we process approximately 42% of all transactions. Our solutions are delivered by 5,000 colleagues from our corporate headquarters in London and 25 offices in 11 countries around the world.
We serve all types of businesses – big and small. We are the trusted payments partner of some of the UK's largest retailers, but also for hundreds of thousands of small and medium sized businesses in the UK and US, including over 16,000 hairdressers, over 24,000 restaurants and more than 9,000 pubs in the UK and some of the most innovative and fast growing eCommerce businesses globally.
No Joining Fee. Flexible Pricing Plans. 24/7 Support.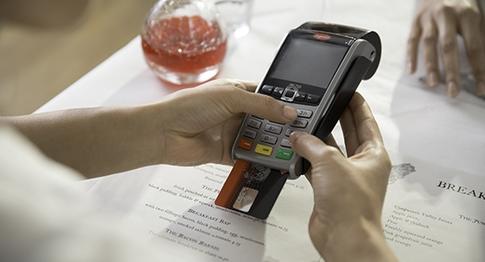 Representatives
Area Business Man...