Company Profile
Alquemy Ltd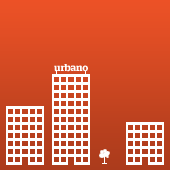 About Alquemy Ltd
Alquemy is a boutique coaching consultancy that specialises in offering workshops and retreats for people who are facing significant change in their lives or are simply feeling they are not living the life they truly want.
We at Alqueny provide an opportunity for people to press the pause button in life and take a few days in a beautiful setting to inquire deeply into themselves, asking the question 'what now, what next?' Working with highly experienced coaches and facilitators our clients are guided, supported and challenged to empower themselves to create the life they want to be really living rather than the life they've got.
Testimonial
The weekend workshop was amazing. It came along at exactly the right time for me. When I signed up I was in a real mid-life funk, life felt very 'blurgh', but since attending the workshop everything feels and is different. I'm different. Over three short and wonderfully intense days my aspirations became crystal clear and I now feel so much more alive and on track. The care, support, encouragement, advice and time that the coaches gave me have been invaluable. I use the tools they taught me every single day. I now feel I work with a clearer sense of purpose and direction, and if I falter I have, in the Empower Map and the work we did on the course, a touchstone that brings me back to centre. It's wonderful. I also met some seriously cool, brave and inspiring people in my fellow workshop attendees. Bonus! Do I recommend this workshop? Absolutely!
Carol Hughes, Writer
Representatives
Director