Company Profile
Open Contracts Ltd

About Open Contracts Ltd
Business Overview
The company – Open Contracts Ltd – was set up in 2001 by its current Director, Peter Smith, and our former Director, Malcolm MacDougall. They gave the company its name as they wanted a brand that reflected their straightforward approach.
Open now employs a team of over 20 people, specializing in projects that range in value from £100,000 to £3m plus. And we work with a wide range of subcontractors and suppliers who share our values.
Our business ethos is centred on building trust and working in partnership with our clients and subcontractors to deliver successful projects. We understand the importance of building long term relationships for the future success of our business and work hard to ensure our clients are always delighted with the service we provide.
Malcolm left the business on 1 May 2020 to pursue his ambition to retrain as a lawyer. He remains invested in Open Contracts and will always be part of our team.
It's not just what we do but the way that we do it. These are the values that define our approach and everyone who works with us:
We are driven
We're ambitious for ourselves, our clients and for every project, we take on, and we work tirelessly to create spaces that work.
We are caring
We take pride in our work and care as much about the detail as we do the big picture, knowing that it's the last 5% of any project that makes the difference between a space that functions and a space that's right.
We are imaginative
We work creatively and intelligently to realise the potential of every space, finding solutions to even the trickiest of problems along the way.
We are clear
We've created a culture where transparency and honest conversations are at the core of everything we do.
We are collaborative
We believe it's the people that make a project work. We build lasting relationships, not just spaces.
Whatever you need a space to do, we make it happen.
Talk to us about how we can create a space that works for you. Make an enquiry through our Urbano profile.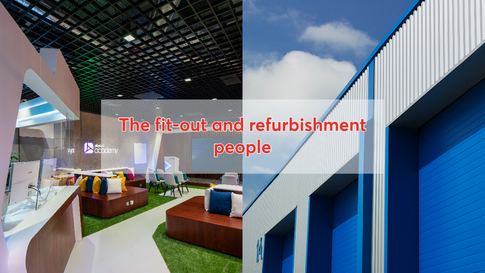 Representatives
Business Developm...