Company Profile
Take One Business Communications Ltd

Networking community for those in architecture, construction, design, engineering, property, proptech, etc

Shaping the future of work & the workplace - from leadership, recruitment and HRTech to employment, diversity and wellbeing

A networking community for those in branding, marketing, communications, digital, TV, film, and related media and creative sectors.
About Take One Business Communications Ltd
Take One is a corporate video production company based in High Wycombe, Buckinghamshire and prides itself on having over 25 years of skill and experience in promotional video production.
We understand that quality video is far more than just being able to point a camera and throw some images together; there's strategy, skill and experience behind a Take One video production, and that's just one of the reasons that our clients return to us time after time.
What our clients are saying about us:
"The things that I think make Take One stand out above other film production companies is the fact that they have so much experience and they're able to put on a professional hat whatever they do, for whatever project it might be, but at the same time keep a sense of informality and fun. You don't feel like you're doing anything hard by producing a video when you work with Take One. They're always flexible; but you know that they're the experts, so they'll keep you on track. I trust them, give them a very open brief and they always come back with the best possible solution – which you don't always get with other agencies." SARAH JOUSIFFE, Head of Customer Engagement, BSKYB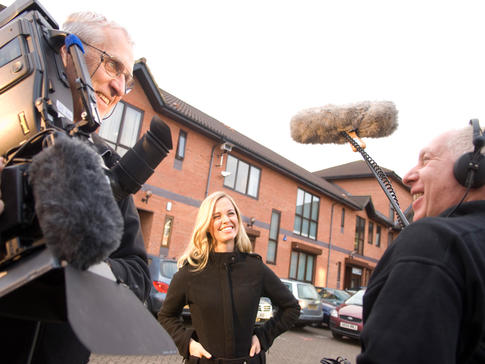 Representatives
Director

Brand Ambassador

Technical Director