Company Profile
Tangible Contractors (TI UK) Ltd

Urbano Build Online Event Group

Wednesday Oct 10th 2018

Read more

>
Networking community for those architecture, BIM, construction, design, engineering, property, & related sectors

Business strategy and vision - hear and meet successful entrepreneurs and business leaders
About Tangible Contractors (TI UK) Ltd
Tangible Contractors aims to make renovation and extension projects hassle free and it's a service that's being eagerly snapped up for use on both residential and commercial properties alike.
The company is now supporting professionals across London, Kent, and Surrey, Essex and Oxfordshire to turn their visions into a reality and transform both the interior and exterior of buildings.
Even before Tangible Contractors wins a project they deliver a full pre-project directors report, helping potential customers to understand the work and how the company can help. Every project is given a 3 months' free call out once complete, 6 months' written guarantee (workmanship), and an official property valuation, giving customers peace of mind. Throughout the process, clients of Tangible Contractors receive weekly updates in an easy to read formator a professional projects programme dependant upon the project size, ensuring they're never left in the dark and fully understand how the project is progressing. The firm's in-house site managers have over 20 years of experience in the construction sector and the qualifications of tradesmen are extensive too, including certified electricians and gas safe plumbers.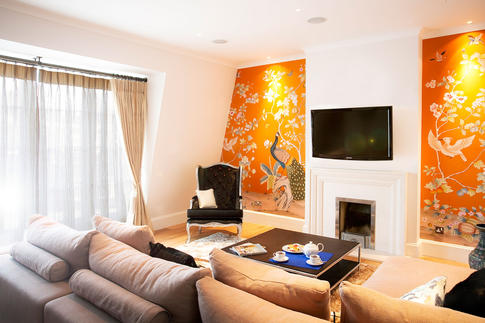 Representatives