Company Profile
Mcasso Music

A networking community for those in branding, marketing, communications, digital, TV, film, and related media and creative sectors.
About Mcasso Music
Mcasso is an established Music Company, based in Soho, specialising in Music Production, Music Supervision, Sound & Audio Post for Advertising, TV, Radio and Film.
We've created original music for many brands including international campaigns for Google, Bentley and McDonald's. Recent highlights include new works for Huawei and Funky Pigeon, and the theme for BBC1's primetime show 'Let It Shine'.
Our production team compose, arrange and produce music and sound design, and have vast experience in working with Advertising Agencies, Brands, Film Companies, TV Companies and Radio Stations from all over the world. We compose all styles of music for logos & mnemonics, music to picture, songs & film scores.
Our Composers:
We have a team of four in-house composers as well as having access to a selection of specialist freelance composers. Our composers work both individually and together, responding to briefs quickly, giving clients a master quality selection of demos that answer the brief and also where necessary, present alternative routes.
Our Studios:
Our production offices and recording studios are located within metres of the famous Carnaby Street arch in the heart of Soho, Central London. We are in a prime location for welcoming clients to our studios, and indeed whenever possible, are very happy for them to attend sessions and presentations.
Curved Arrow Music Supervision:
Curved Arrow is the in-house Music Supervision sister company of Mcasso, specialising in Music Search and Sync Licensing for Advertising. Over the last 10 years, Curved Arrow has been recruited as Music Supervisor for many International advertising campaigns, for brands including Amazon, Müller, Toyota, McDonalds, BT and Versace, and recently Heathrow's successful Teddy bear-filled Christmas Campaign.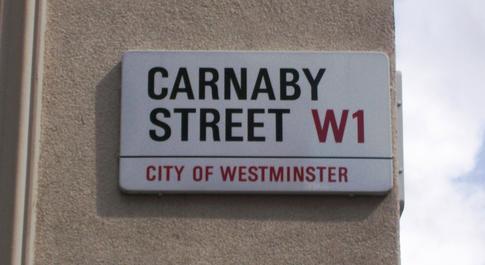 Representatives
Music Supervisor

Composer