Company Profile
The Window Film Company

About The Window Film Company
The Window Film Company was founded in 1998 and has since grown into an industry leader in the print, supply and installation of window film solutions and printed graphics.
About us:
Headquartered in Buckinghamshire and with a showroom in the Clerkenwell district of London, The Window Film Company are specialists in the nationwide supply and install of printed graphics and decorative solutions for glass and interiors.
What we do:
The Window Film Company provide, print and install a wide range of innovative products designed to improve the performance of glazing and to add an extra decorative dimension to walls and surfaces. By using digital wallpaper, printed or cut window films and coloured vinyls, The Window Film Company is able to deliver eye-catching and memorable full colour graphics, decorative upgrades and branding elements both internally and externally.
In addition, The Window Film Company offer window film solutions to solve issues including solar control, privacy, safety and security, fade protection and glare reduction.
Why we do it:
The Window Film Company was founded on the basis of a commitment to innovation, customer service, quality and continual improvement. A steadfast dedication to these core principles has allowed the company to offer an evolving range of products to meet the ever changing needs of our clients, recognising the importance of establishing a range of core products while also embracing a forward thinking attitude and understanding the importance of adopting new ideas, techniques, practices and products.
The Window Film Company exists to create safer, more efficient, comfortable and stylish places to work.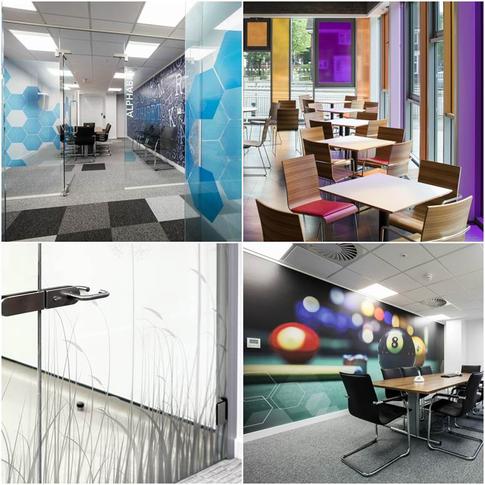 Representatives
Managing Director