Company Profile
Ohlin Group Limited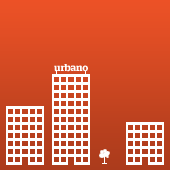 London Networking Event - Networking Lunch in Soho

Wednesday Mar 15th 2017

Read more

>
About Ohlin Group Limited
Ohlin Group - Value Through Insight
The world of data and information is complex. This is why targeted strategy and application of Information Management, Business Intelligence and Advanced Analytics is key for commercial success, not only to complete but to excel.
SERVICES
Information Management
Information Management is a tangible principle within organisational management aimed at creating a holistic structure around an organisation's information landscape in order to maximise efficiency and utilisation of existing and future organisational information.
Business Intelligence & Advanced Analytics
Well-defined and executed Business Intelligence provides organisations with the right actionable insight at the right time for well-informed decisioning whereas Advanced Analytics aims to, among other things, forecast and predict future event using ongoing data.
Representatives
Director