Company Profile
MASA RPM LTD
» Property
» Real estate - commercial & residential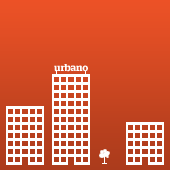 Urbano Build Networking Lunch in Clerkenwell

Wednesday May 24th 2017

Read more

>

London networking event - Urbano Build networking breakfast with Will Hardie

Thursday Jan 14th 2016

Read more

>
Networking community for those in architecture, construction, design, engineering, property, proptech, etc
About MASA RPM LTD
MASA RPM is a boutique residential property consultant firm that offers independent advice for the London Residential Market to its clients. MASA works solely in the interest of possible buyers, personal service with timeless relationships at the core of its business.

We assist our clients in buying residential properties and pied-a-terre, by giving a one-to-one, 360-degree service with particular focus on enhancing value. MASA's partners include experts in the fields of Mortgage Finance, Conveyance, Surveying, and Tax Advisory.

For the past ten year we have developed long standing relationships with Architects, Developers, Engineers and Estate Agents who help to provide accurate and up to date market information to all clients.

Our aim is to create long-term wealth for our clients through specific residential real estate investments. MASA choses London real estate because it provides first class assets for international and local investors due to the continued role of London as the leading financial centre, transparency in a low tax regime for international buyers and a stable legal system.
Member of the Italian Chamber of Commerce & Industry for the UK
Representatives
Architect