Company Profile
Middlesex University

About Middlesex University
For nearly 140 years Middlesex University London and its predecessor institutions have been home to innovators and change-makers. We are a progressive London university that puts our students first and provides expert teaching informed by inspiring research and work based learning through vocational and skills based education.
We boast one of the most diverse, multinational and multicultural communities of students and staff of any university in the UK and the World, with 19,400 students and 1,900 staff from 140 different countries based at our modern north London campus in Hendon alone. Middlesex University also has campuses in Dubai, Mauritius and Malta, bringing the total number of students to 37,000.
Our focus on Work Based Learning and employer engagement not only ensures our students have a solid foundation for inspiring careers, but also helps drive positive change in the workplace through our knowledge, experience, and expertise. Our suite of training solutions include flexible work-based courses for professionals, a wide range of short courses, and change management consultancy services. We also develop bespoke courses and solutions, such as our MSc in Sales Transformation. Organisations can also benefit from our cutting-edge research and technology development, through a knowledge transfer and exchange agreement, or by engaging the expertise of our skilled academics. Our recent joint publication with the CBI further highlights some of the opportunities for business and University collaboration.
We are also leading the way in Degree Apprenticeships, working with employers to design and deliver these new and exciting higher level apprenticeships. During a Degree Apprenticeship a student will work for a company but also go to university or college to study a related subject, combining the best of academic excellence with on-the-job learning. Degree Apprenticeships can be used to train new employees or to upskill your existing workforce.
For more information on the ways your business can engage with Middlesex University, from Industry Advisory Boards to graduate placement schemes, please visit www.mdx.ac.uk/business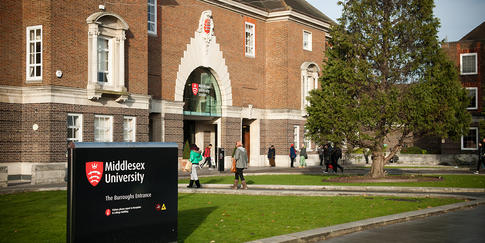 Representatives
Senior Lecturer

Head of Events &a...