Company Profile
Farnham Castle Intercultural Training

About Farnham Castle Intercultural Training
THE KEY TO INTERNATIONAL BUSINESS SUCCESS!
Acknowledged as one of the world's leading providers of cross-cultural training, Farnham Castle have over fifty years' experience working with leading National and International companies, and British and Overseas Government Agencies.
We help our clients:
develop a global mindset and cultural awareness
move successfully into new markets
develop and improve their international competencies
strengthen their global presence and performance
turn their workforces into effective global teams
work effectively with anyone, anywhere in the world
How we help:
We understand cultural diversity and respond to our clients' requirements by preparing bespoke learning solutions, which are professionally delivered with the relevant levels of area expertise, business knowledge, practical skills, content delivery and follow up support.
We design the content of our courses specifically for our client companies' needs. Additionally, we take into account each delegates' cultural and business experiences, personal circumstances and requirements, to ensure that our delivery is relevant and adds value.
We offer face to face and remote training, one to one and group sessions, interactive workshops, one to one coaching, podcasts and webinars.
Our main areas of expertise are:
Cultural Skills for Business
Global Mobility
Global HR
Leadership and Management
Language Solutions
"A seemingly insignificant or trivial mistake can often jeopardise working relationships and immediately affect business success. An awareness of cultural differences and sensitivities will minimise and mitigate costly misunderstandings and promote better communication."
Could we be of value to you? Do you:
need to recruit or develop a global workforce?
wish to secure new business?
need to develop existing international business relationships?
relocate people abroad on temporary or longer term assignments?
work with or manage cross cultural, remote, or virtual teams?
Our clients include : Atkins, Babcock, Bosch, BMW, Boots, EDF, Ernst & Young, Foreign & Commonwealth Office, Jaguar Land Rover, Old Mutual, Schlumberger, Super Dry, Tata Steel.
For all enquiries contact Geraldine Lupton through her Urbano profile.
OPEN Workshops and Webinars from Farnham Castle Intercultural Training
We run regular OPEN Workshops and Webinars that cover a range of cultural and country specific topics.
Click here for our upcoming workshops and webinars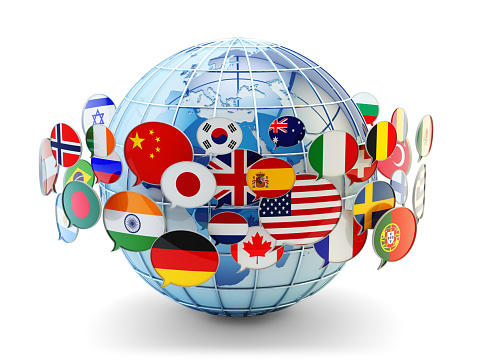 Representatives
Head of Intercult...

Accountant

Programme & A...

Business Developm...

Intercultural Pro...

Business Developm...