Company Profile
A networking community for those in branding, marketing, communications, digital, TV, film, and related media and creative sectors.
About Ice
Ice. We are a Brand Experience Agency. We help our clients express their Brand via events, conferences and interiors.
We help our clients express their Brand and communicate their values and messages through clever ideas and experiences.
We don't just concentrate on the creative elements though; we take projects through production to delivery as well.
We do this thanks to our dedicated and enthusiastic team; an eclectic mix of creative and practical minds. We combine the attributes of a young company; energy, enthusiasm, creativity and a fresh approach, with the skills and experience gained over many years in many disciplines.
We work with a number of well-known brands across a range of sectors, including retail, health & beauty, fashion, tech, sport, leisure and luxury goods.
We think we're pretty good at what we do but think our work will tell you more about us than any introduction ever could. View more here: Ice - the brand experience agency
Give us a call and break the Ice.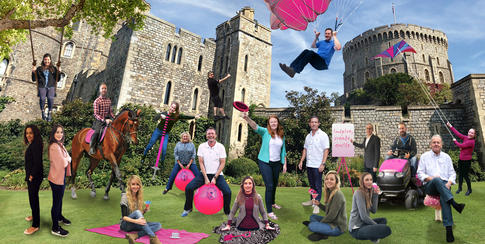 Representatives
Marketing Manager