Company Profile
The Thornton Partnership Ltd

Networking community for those architecture, BIM, construction, design, engineering, property, & related sectors
About The Thornton Partnership Ltd
The Thornton Partnership - Your natural fit out and refurbishment partner.
Construction
Working alongside your professional team The Thornton Partnership prides itself in managing the delivery of the construction phase of your office fit out or refurbishment, on time and within budget. Our care and attention to detail drives exceptional quality.
Our experienced and dedicated project team provide the very best levels of service to our Clients and are able to adapt very quickly to change, providing advice on how to achieve the best value and most appropriate solutions to project challenges, ensuring that you hit your critical move or finish dates.
Design & Build/Refurbishment
We are an experienced and innovative commercial specialist in office refurbishment, office fit out, office design & build and relocation working with clients of all sizes both in London and throughout the South East.
We can assist with all aspects of the process, from workplace audits, space planning and concept design, to office refurbishment, fit-out, a simple refresh, acoustic issues, as well as exceptional furniture solutions.
Philosophy & Approach
Our philosophy and approach is quite simple. Our care and attention to detail drives exceptional quality.
A commitment to provide the best possible service, quality, and value for money for our clients.
This is achieved through open customer relationships, a proactive and enthusiastic approach to both the planning and construction phases of the project, coupled with our ability to adapt to change and work successfully with our Client's design and project management teams.
The majority of our projects are undertaken within the City of London and West End involving working within occupied buildings. Our specialist site management and sub-contract teams understand the need to maintain a quality working environment for tenants during office hours, and are experienced in working alongside neighbours to ensure as seamless and stress free project as possible.
Clients include Derwent London, Make Architects, Royal London Asset Management, Bespoke Architectural Engineering, DMFK Architects, Buckley Grey Yeoman and Rougemont Property Consultants.
Click here to view our projects
We offer a tailored service to suit every individual client's needs and look forward to discussing how we can help you. For further information please contact Steve Penn, Head of Sales via his Urbano Profile.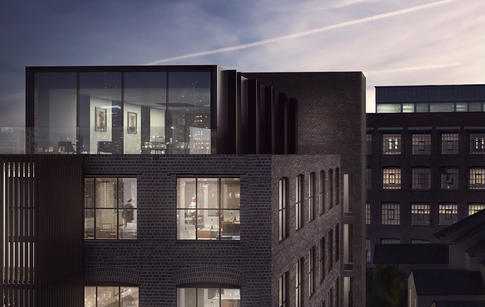 Representatives
Head of Sales