Company Profile
BJ Inspections
» Property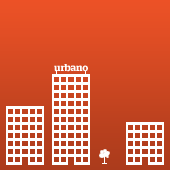 London Networking Event - Networking Evening in Mayfair

Wednesday Mar 21st 2018

Read more

>

London networking event - Networking lunch St James Westminster London

Wednesday Jan 31st 2018

Read more

>
Urbano Women in Architecture, Construction, Technology, Engineering & STEM

Networking community for those in architecture, construction, design, engineering, property, proptec & related sectors
About BJ Inspections
BJ Inspections offer a professional, personal and informative service for Domestic Energy Performance Certificates (EPCs), Home Condition Surveys, Building Surveys.
Located in Beckenham, Kent we cover by postcode: BR*, SE*, DA*, CR*, SW*, TN*.
Our services include:
HIPs - Home Information Packs
EPC - Energy Performance Certificate
HCS - Home Condition Survey
HCR - Home Condition Report
We can provide EPC within 48hours of appointment and Home Condition Surveys usually within 5-7 days of appointment.
Representatives
Director