Company Profile
All Star Lanes Shepherds Bush

Bringing together those in hospitality, tourism, leisure, bars and restaurants, food and drink
About All Star Lanes Shepherds Bush
All Star Lanes Shepherds Bush will be the newest addition to our fabulous portfolio.
It will provide all of the All Star Lanes flavours with the added sparkle and glamour of being absolutely brand new.
Aiming for a Miami vice feel, you will be carried away to another era and can party in style.
Will you want to be the first to experience our exciting new space?
PRIVATE HIRE
Private Room: 120 standing / 90 theatre style/ 40 boardroom
Main Hall Exclusive: 150 min / 350 max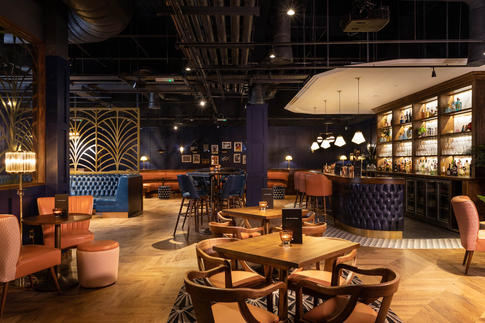 Representatives
Business Devt Man...