Company Profile
Everyman Baker Street

About Everyman Baker Street
A unique experience, Everyman Cinemas is an independent network of boutique cinemas.
With a passion for quality, from service of food and drink to seating and films, every cinema also has a unique bar or foyer space. Roman Polanski once remarked that "Cinema should make you forget you are sitting in a theatre", our cinemas do just that, they create a truly memorable experience that exceeds expectations and reaches the highest standards possible in comfort and entertainment.
Everyman Baker Street
This newly refurbished, sophisticated cinema is just a stone's throw from Baker Street station, and on the street of Holmes and Watson's residence.
This venue is ideal for post work event soirees and intimate private screenings. With a super chic retro feel bar serving amazing cocktails this venue is perfect for an unforgettable evening event or day training event with a stylish twist.
Screen 1 – 58 pax
Screen 2 – 60 pax
AV and equipment included.
Click here to view our event hire spaces at Everyman Baker Street
_______________________________________________________________________________
Everyman is one of the fastest growing independent networks in the UK and will be expanding into numerous new sites over the next two years.
Current locations: York, Stratford Upon Avon, Chelmsford, Harrogate, King's Cross, Bristol, Gerrards Cross, Esher, Barnet, Muswell Hill, Belsize Park, Hampstead, Maida Vale, Islington, Baker Street, Canary Wharf, Leeds, Walton-on-Thames, Winchester, Oxted, Reigate and Birmingham.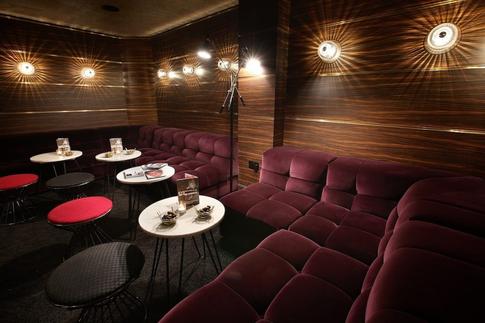 Representatives