Company Profile
Thissen Consulting Ltd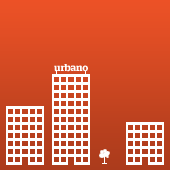 About Thissen Consulting Ltd
Daphne Thissen (DT) is a business and employee relationship professional whose experience of running her own consultancy, helping clients improve their relationships, and interaction, with (prospective) clients and employees in the commercial sector, began in 2008. Her initial foray into the private sector focussed on training, coaching and building international partnerships, focusing mainly on soft skills used in business development.
DT regularly delivers bespoke training in networking and representation skills, her most recent clients includes Donald Insall Associates and Bond Bryan.
Engaging with clients and colleagues at all levels, supporting change, presenting at small and large events and pitching to clients are all part of her varied experience.
The introduction to Pick Everard is through Perfect Circle for which DT carried out Client Listening interviews across the UK, as well as participate in the current Client Focus workshops for the renewed Scape bid. Apart from PC, DT also worked with BuroHappold and Gensler for the past 4 years. The data from Client Reviews is used to improve services, but can also be used for the ISO 9001 qualification audit, which requires a minimum of five 'independent client perspectives on your services'.
Data analysis is a large part of the in-person information gathering. Reports and power point decks, give a view of the actual interview, the data give suggestions for further action and possible quick wins. Face-to-face employee interviews following on online employee surveys, were the natural next step as data from client interviews can be compared to data from employee interviews.
DT recently completed a full circle employee engagement assignment with a UK based engineering company. The survey was followed up with data and gap analysis, and a board presentation with action plan.
Do get in touch for a 15 minutes no obligations call to find out whether our services would work for you.

Representatives
Director