Company Profile
Centre for Surgery

Shaping the future of work & the workplace - from leadership, recruitment and HRTech to employment, diversity and wellbeing
About Centre for Surgery
Centre for Surgery - Plastic Surgery clinic based in Harley Street specialising in cosmetic surgery, non-surgical treatments & hair restoration surgery.
We focus on providing world-class care to transform patients lives via plastic & cosmetic surgery.
All aspects of your care are delivered by highly qualified and experienced NHS trained consultant cosmetic and plastic surgeons, utilising the latest medical technology to deliver outstanding results. We select only the finest surgeons with a distinguished academic and clinical track record.
Patient safety lies at the heart of our medical treatment philosophy. Your peace of mind is ensured with a comprehensive programme of after surgery care.
Our main centre for cosmetic & plastic surgery consultations and aftercare is based in London, in the world famous medical district at 10 Harley Street.
Click here to view our award-winning range of services
Why choose Centre for Surgery
– Over 45 5-star Google verified reviews – the ultimate benchmark of patient trust
– In-depth unhurried consultations with an NHS trained consultant surgeon
– Surgeon-led and managed care post surgery
– Pioneers of day surgery – walk in and walk out the same day
– Prestigious Harley Street location in Central London
– Comprehensive aftercare programme
– Competitive finance options available
Office Hours:
Monday – Friday 9:00AM – 8:00PM | Saturday 9:00AM – 8:00PM | Sunday closed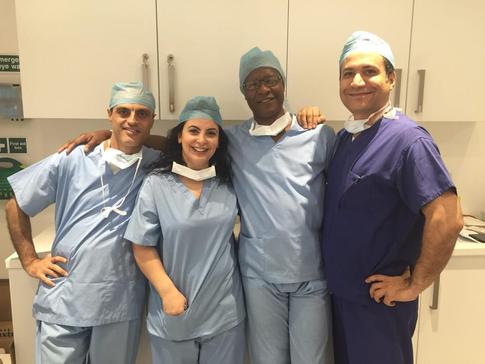 Representatives
Business Developm...