Company Profile
Minotti London
» Design

About Minotti London
Following many years of successful collaboration between John Summerhill and the Minotti family, the Minotti London mono-brand showroom opened in February 2009 in the culturally rich West End of London.
Recently extended to include a second floor, the elegantly designed Margaret Street space showcases Minotti's most recent collections, alongside pivotal pieces from two decades of collections coordinated by Rodolfo Dordoni.
Minotti London showroom is the only place to purchase Minotti design in the UK. There are many items spanning multiple collections on display, but if you wish to view a specific design we recommend enquiring directly before visiting. Minotti London recognises the diverse needs of interior designers, architects and private clients.

Minotti London is proud to be recognised as an industry partner by the British Institute of Interior Design.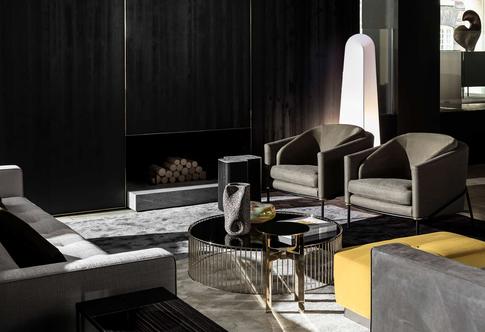 Representatives
account manager

account manager