Company Profile
Park Chinois
London Networking Event - Urbano Networking Evening in Farringdon

Wednesday Sep 26th 2018

Read more

>

London Networking Event - Networking Evening in London

Wednesday Jul 18th 2018

Read more

>

London Networking Event - Networking Masterclass Soho

Wednesday Jul 18th 2018

Read more

>
Bringing together those in hospitality, tourism, leisure, bars and restaurants, food and drink

Business strategy and vision - hear and meet successful entrepreneurs and business leaders
About Park Chinois
Park Chinois is a celebration of the romance and etiquette of yesteryear yet with all the thrills and excitement of the present and the unknown.
Interiors were inspired by the aesthetics of Chinoiserie; which celebrates the French love affair for the mystique of the Orient resulting in a jaw-dropping interior and an unparalleled dining experience.
Menus are largely Chinese yet the ingredients and techniques used are chosen by merit and taste allowing a progressive approach to the menu and the delivery of London's best Chinese food.
The intentionally theatrical dining rooms offer a space and experience that allows the guest to participate as both voyeur as well as a more immersive experience as the audience and willing or non-willing participant.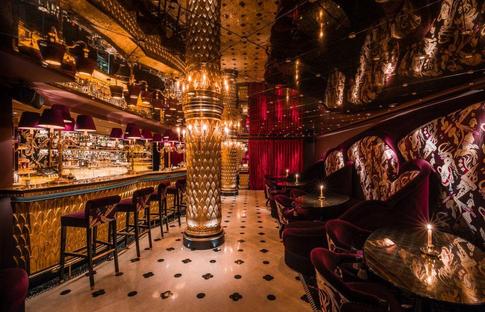 Representatives